Customer Experience is all about humans

Map, measure and monitor your business processes to assure a superior satisfaction of your services.
Improve customers relationship and guarantee experience consistency across all business channels and platforms.

Focused on delivering through user centered methodologies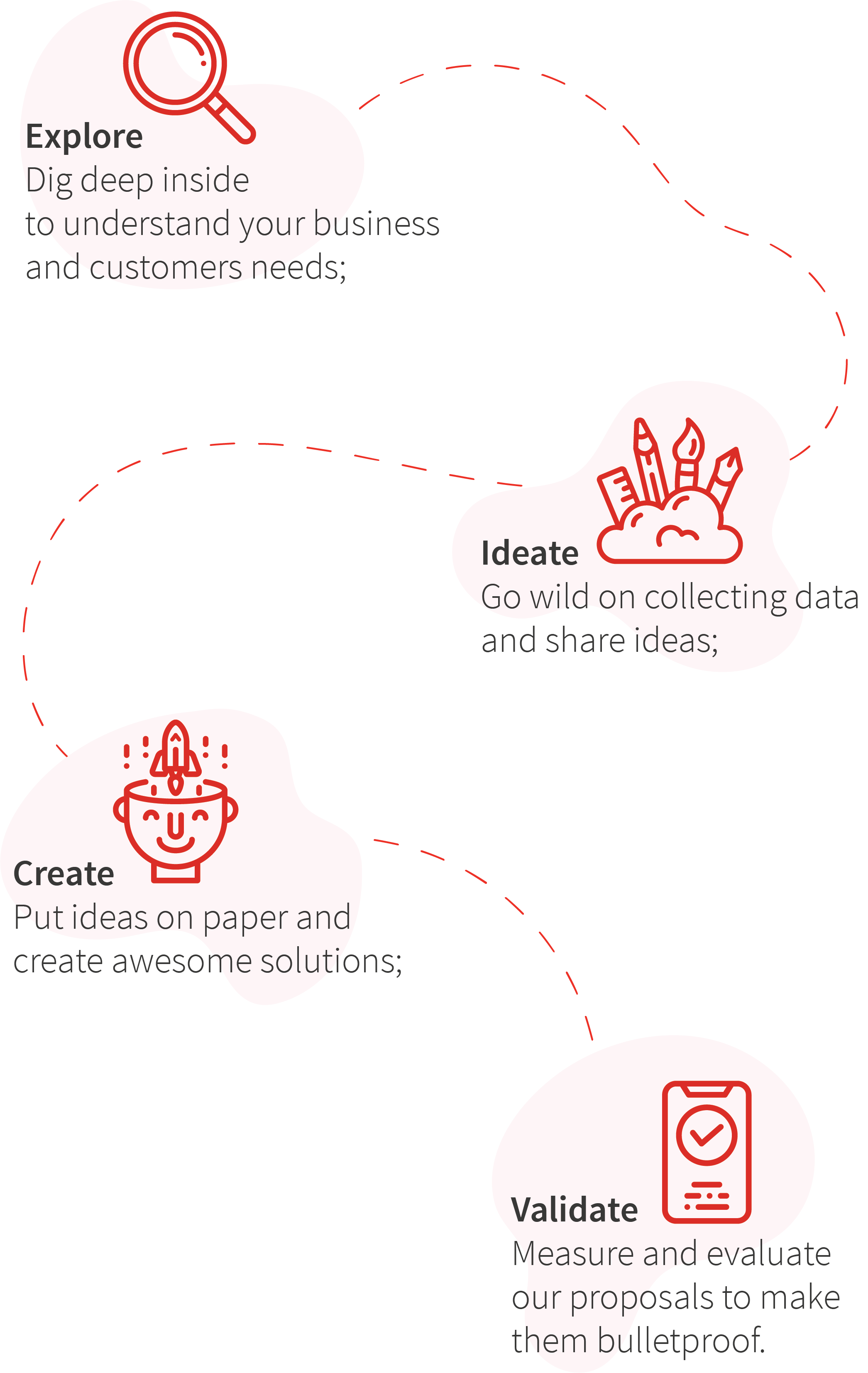 A glimpse on recent projects

Our Customer eXperience & Processes team supports your business needs and your customer demanded experiences.
With knowledge on multiple business industries and experience in international projects, both onshore and off-shore.






We can help you get there, fast and before your competitors






We can help you get there, fast and before your competitors