A trustful OutSystems Partner for your business

 
Readiness IT's full-stack capabilities combined with OutSystems powerful low-code development platform for superior digital transformation programs.
Facing Portals, Web and Mobile apps that enhance digital experiences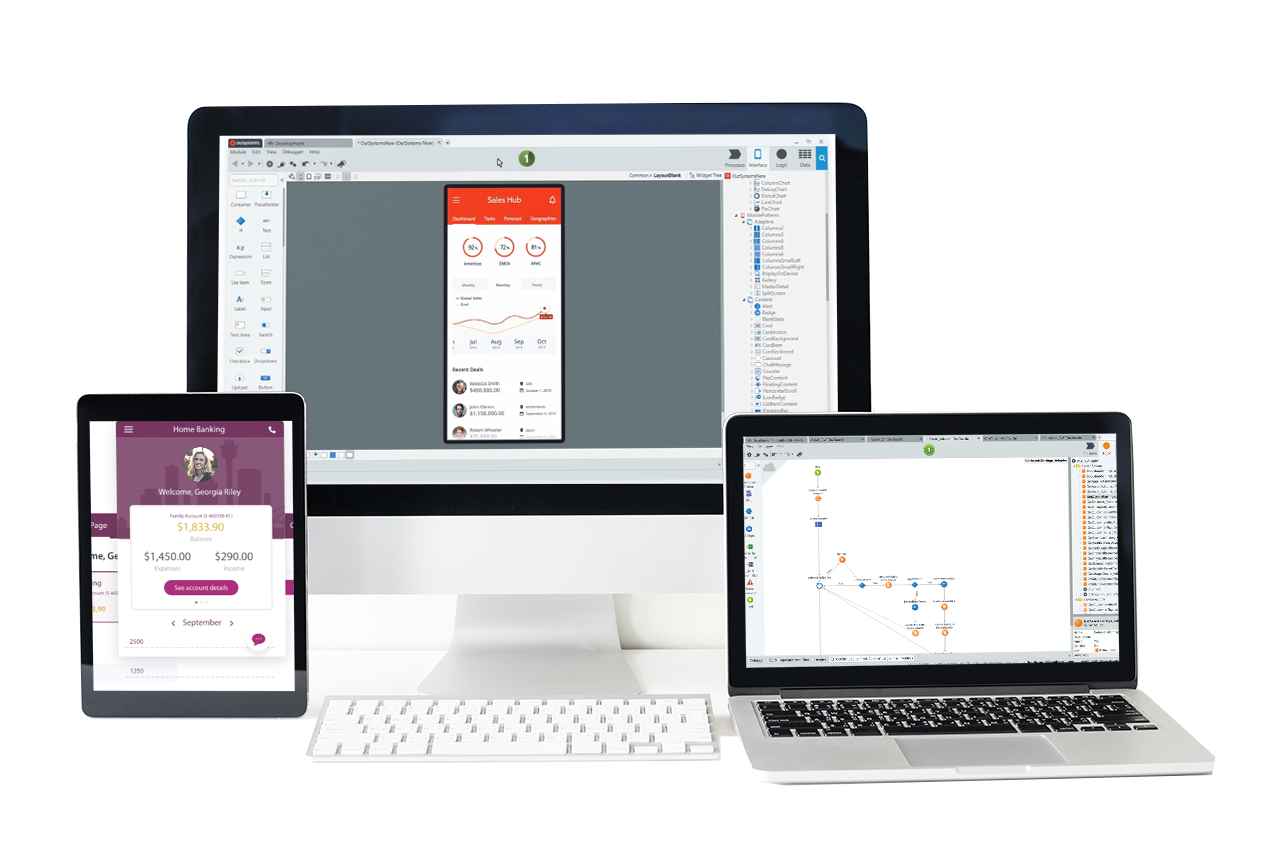 Creating unique business solution for your company needs
Over the years, Readiness IT build up experience on developing tailor made business solutions for its clients. From the Telco industry to the Health sector, Banking or Gaming, our teams have been working on the development of different digital solutions built with OutSystems platform. Multiple projects around the globe assisted us in understanding what the best solutions are and the best way to achieve our clients' goals.

A multidisciplinary team, with expertise in User Experience & Processes, Quality Assurance, Systems Integration, Business Automation, to assure and deliver superior and seamless user experiences.
Let's grow business together!
 

Readiness IT delivers

superior solutions

for your business

 
Facing portals, web apps, mobile apps for clients or employees, extending or replacing existing legacy systems, OutSystems is a very flexible solution and Readiness IT can be the partner that your business needs and demands.
Why working with OutSystems & Readiness IT?
 Fast time to market

We deliver real business results with greater cost and risk control. Respond almost instantly to new business opportunities and market trends.
Visual development
 Drag-and-drop UI in a visual development environment that provides greater agility and less time needed on manual coding.
 Expertise in multiple areas

High skilled teams in areas such as Design, Digital Experience, Quality Assurance, Systems Integration, and more.
Increased security
An extensive set of security features to assure security and fraud prevention in your developed solutions.
 Endless possibilities
 
Develop anything you desire. From prototypes to final solutions, with fast development and deploy.
 Support form our experts
 
Our team with 20+ years of experience will advise and assist you to achieve your desired results, supporting and guiding your business digital journey.
Readiness IT's team is 100% certified by OutSystems and is formed by experts in Web & Mobile Development and Tech Leaders. Assisted by Readiness IT's experts in areas such as User Experience & Processes, Quality Assurance, Systems Integration, and many more, we are able to develop even the most demanding business solutions, and of course, assure the perfect integration with your systems.
We are continuously looking for new talent on the market

  
Join our OutSystems team!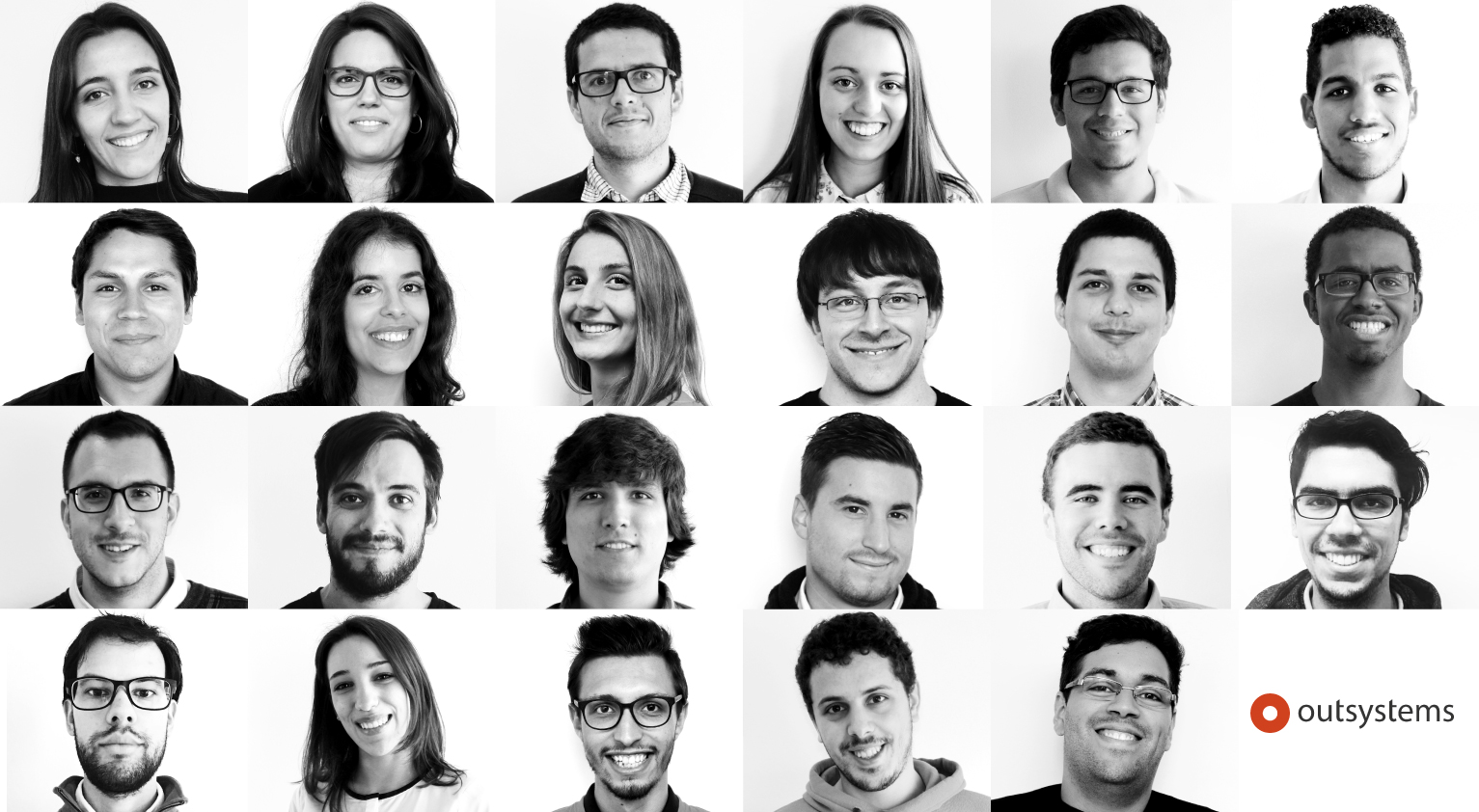 OutSystems Training Center
With competences centers in Portugal, Chile, and New Zealand, we assure that our teams keep on developing their skills each year. Training and developing people are our top priorities, so that we keep on delivering superior solutions to our clients, no matter the industry.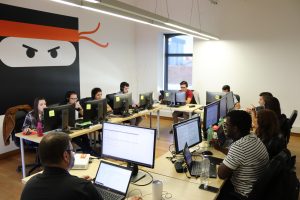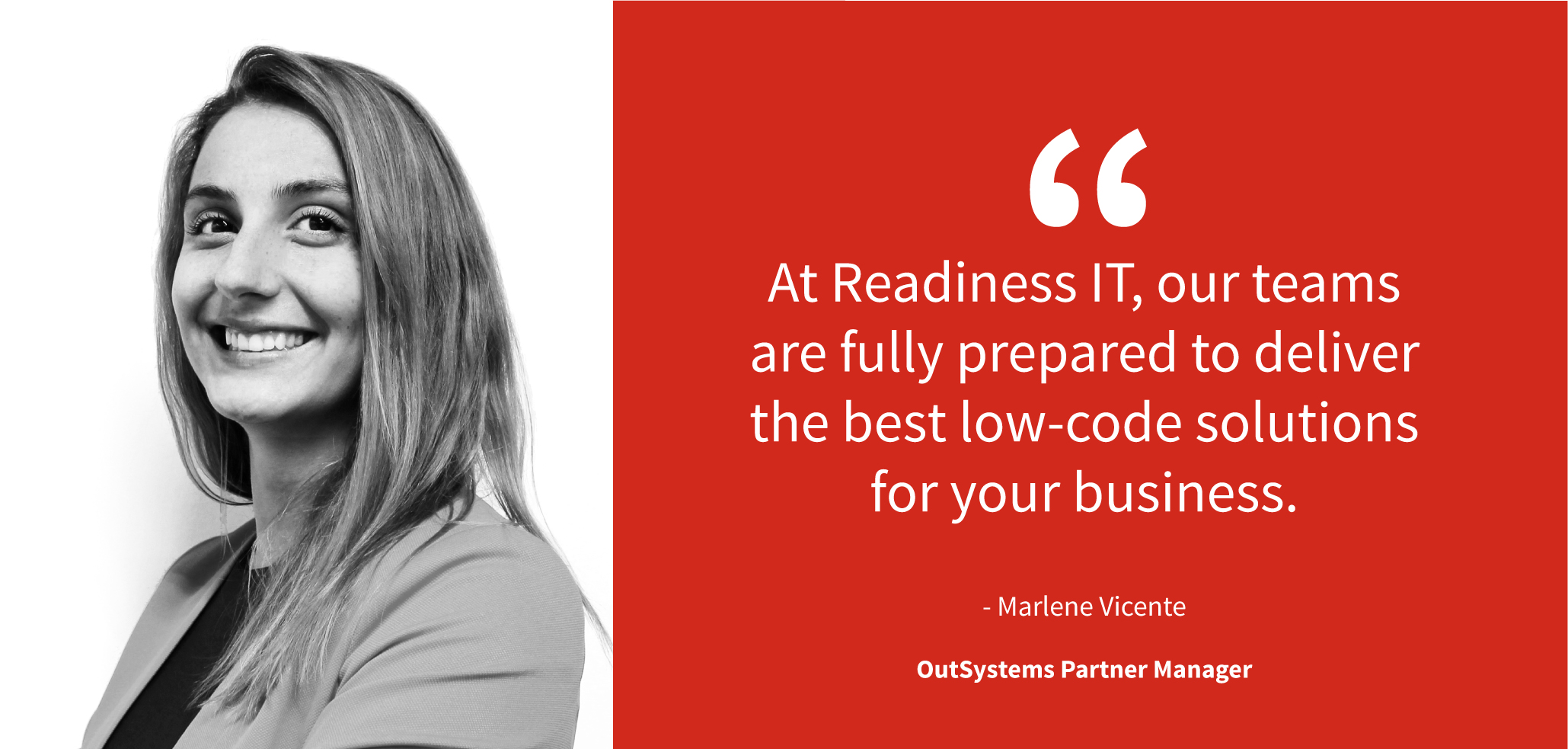 Any question on how we can support your business?







We can help you get there, fast and before your competitors






We can help you get there, fast and before your competitors