Real-time and secure transactions through pre-integrated adaptors on multiple payment systems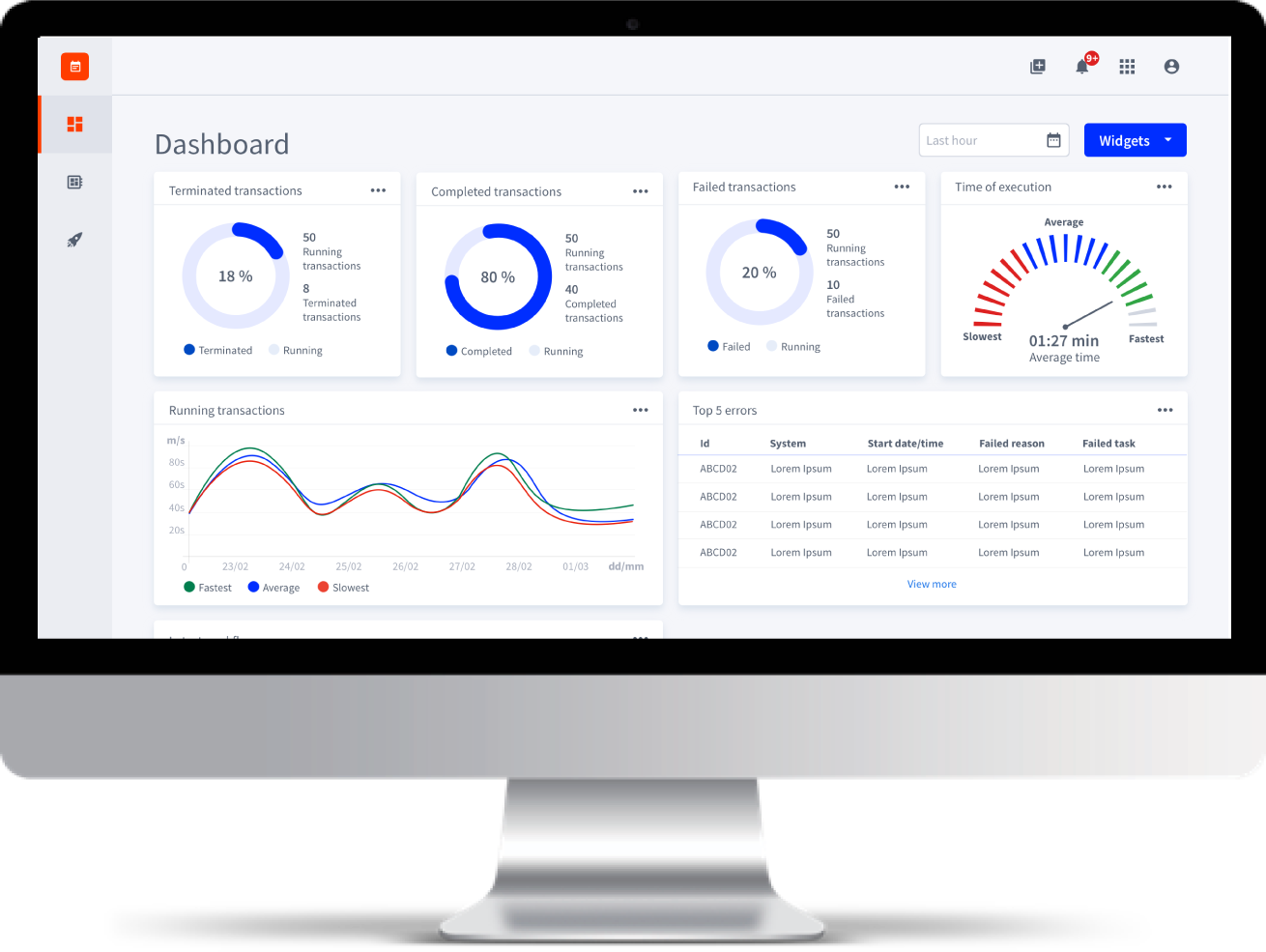 Enable secure and real-time transactions through pre-integrated adaptors over a multiple of payment systems, like digital payments, credit cards, and direct transfers from financial institutions.
Fast integration on websites, apps, or any desired business channel, providing customers with  seamless user experience and assuring your profitability.
Based on Open-source technologies
Without the need of 3rd party licensing or to pay hidden fees, with great integration adaptability with other technologies and stacks, pre-integrated with stacks like Ericsson and Oracle.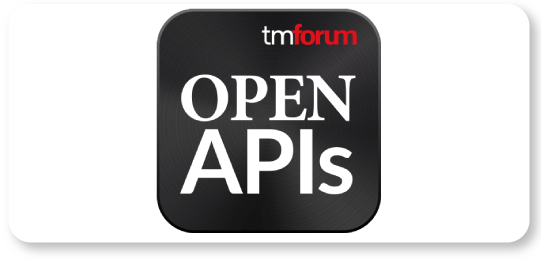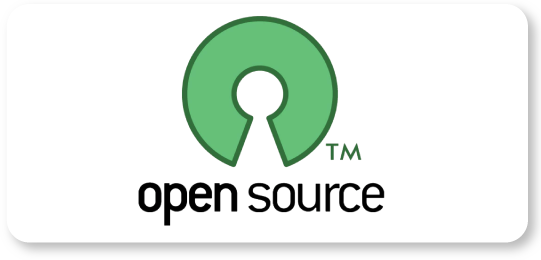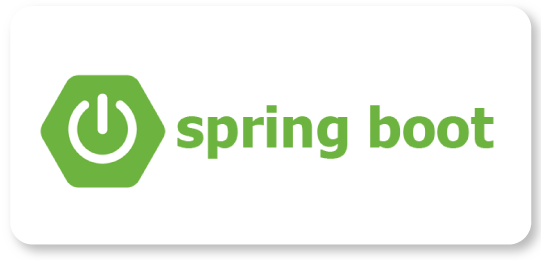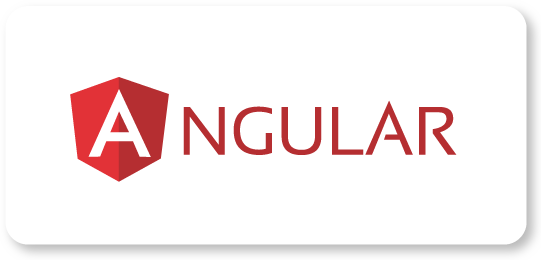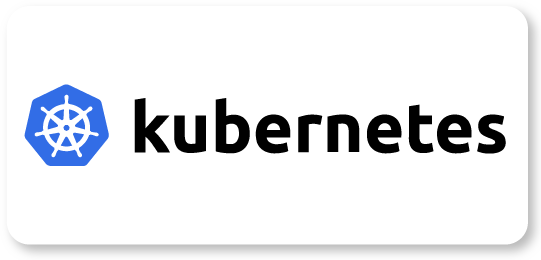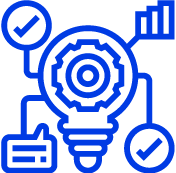 Pre-integration with different stacks, and assured compatibility with future framework updates ;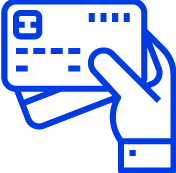 Compatible with any payment entity;
Assures secure and safe payments;
A reliable and tested solution for payments

Dashboard 
In a modern design and easy-to-use interface, access to relevant system metrics like complete transactions, failed transactions, execution times, system overload, and more.
With drag and drop features to let you design your own dashboard as wished.
Flow Management
Generate payments workflows in an easy and quick way. Create, edit flow, graphic visualization for easy understanding, and activation/deactivation options.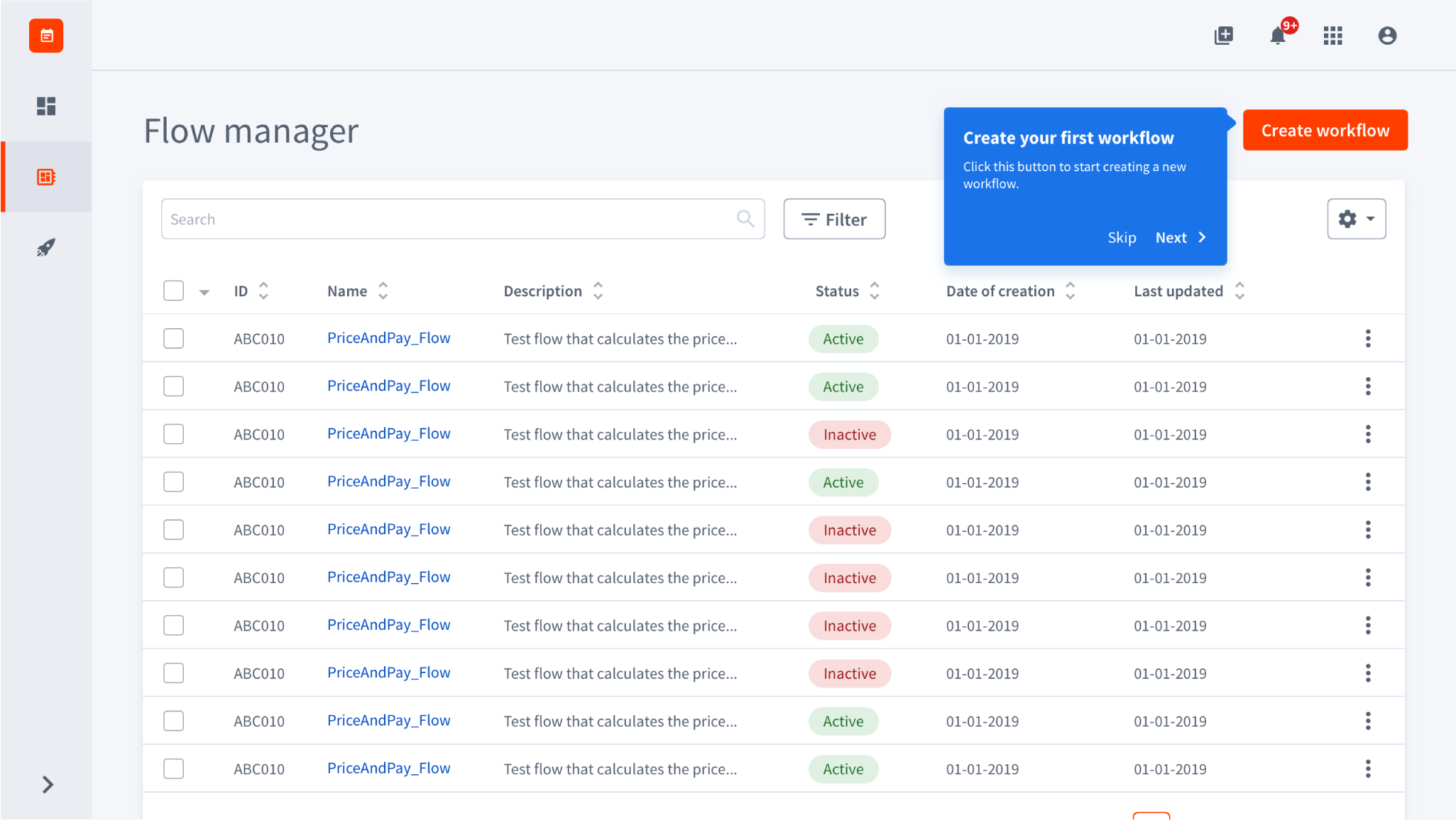 Channel Management
Create and define which flows will be applied to the different business channels. Access to information about creation dates and information on channel updates. Advanced search options and filtering option for easy access to information and ability to organize columns as desired.
Execution Management
Easy access to execution status of each created flow. Verify which flows are running, in pause, flows that have been completed or that have failed to run. With counters for better usability and system performance analysis.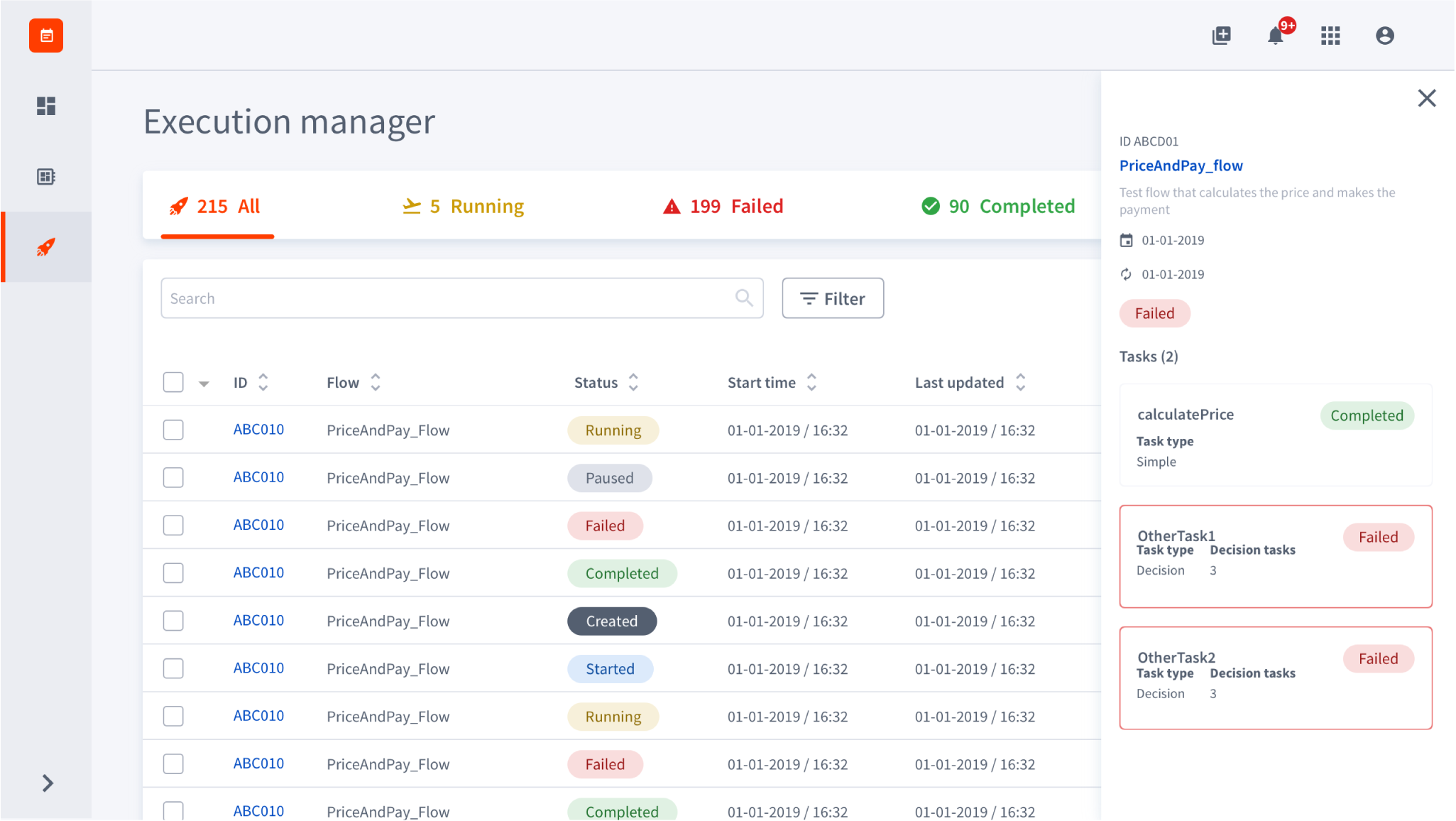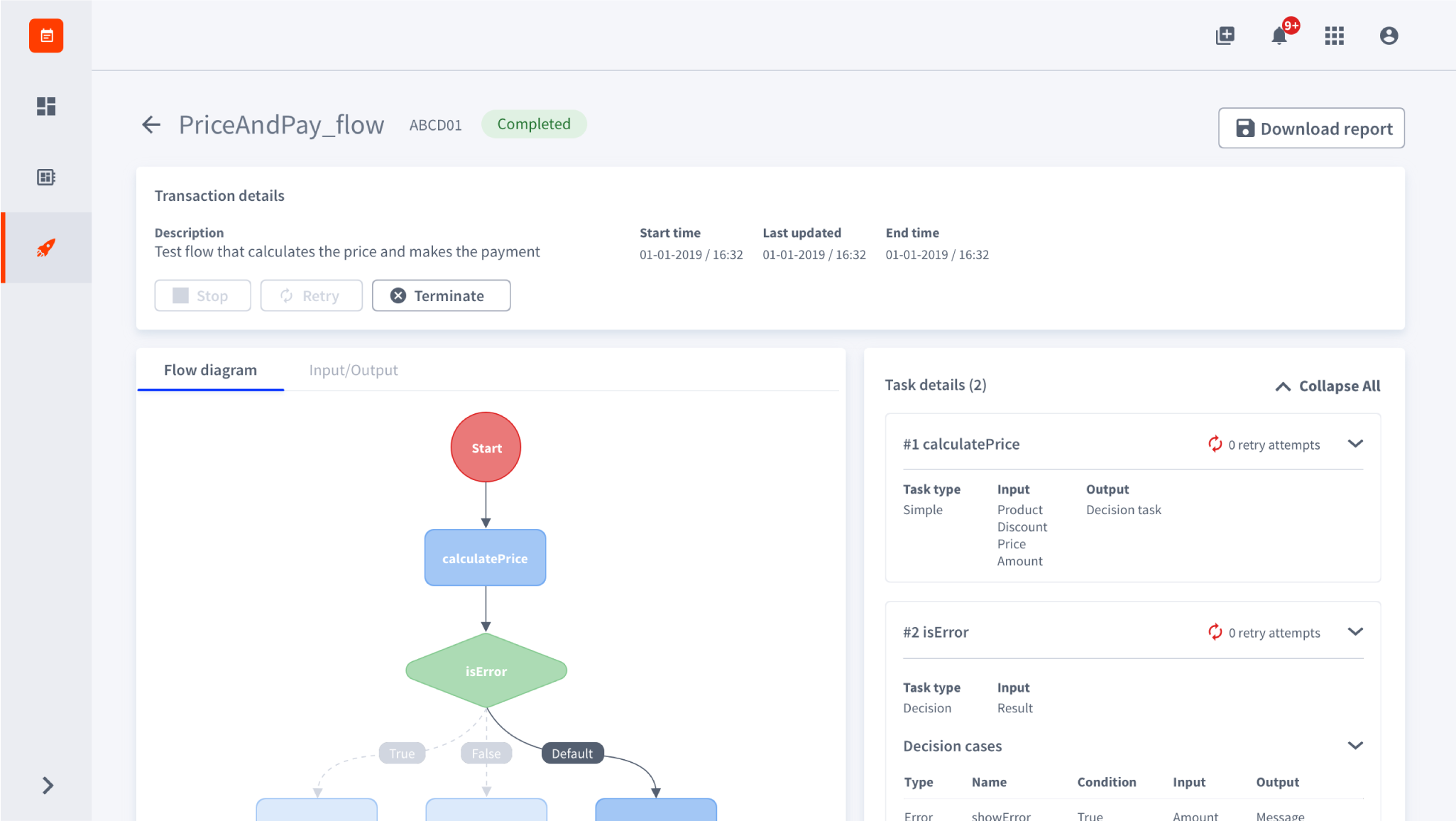 Reports
Access execution reports and diagram flows, transaction details, task details and download data for future analysis and to share with your team.
Pre-integration with different systems and thousands of payment entities

A business accelerator that assures connectivity with your internal systems and external payment entities. Pre-integration with several systems and CRMs, and external payment entities. Assures business payments in a secure way and for any desired payment method.
Assures business payments with thousands of payment entities.

Know more about this and other solutions developed for our clients

Our experts can give you all the information you might need about the company ability to develop new solutions, or about RITain Suite. From innovative ways to apply it to your business, share information about real business cases or help you on integration matters, just let us know.
Companies using our solutions













We can help you get there, fast and before your competitors