An open source Test Automation Toolkit for your business needs

QAT (Quality Assurance Toolkit) is an open source solution created by Readiness IT experts to be shared and used by the IT community. This toolkit is the baseline of an Enterprise Version (BPA), developed with more features, access to more complex testing, with dashboard reporting for easy understanding and other upgrades, and has been implemented and used in clients all over the world, in multiple business types. Know more about this framework and compare it with other market solutions, by checking the information below.

Readiness IT can support your business through it's Services. Experts in Quality Assurance and Deploy Automation will support your business and testing needs. With knowledge on multiple industries and experience in international projects, both onshore or remotely. 
A versatile tool to automate complex business processes in environments with multiple systems/technologies.

Create your project

Execute tests

View final reports
Available open source modules


QAT Database
Wrapper for Oracle database interactions;

QAT Reporter
Reporter for test report information generation;
QAT Jira X-Ray
Utility for Test Reports in Jira with X-ray plugin;

QAT Cucumber
Cucumber-based toolkit for automating tests;

QAT Core
Toolkit engine for automating tests;

QAT Develop
Support gem for toolkit development;

QAT Logger
Logging for your scripts;

QAT Web
Browser controller for web testing.
Who should be using this QAToolkit



If you are new to automation, then record & playback tools may save the day for you. But if these tools may help you on simple scenarios, in more complex ones, that include element manipulations like hovers, drag's & drop's, image handling and many others, you need a better solution.
To a user with some knowledge on scripting tests, QAT can offer powerful, customizable multi threading capability for running automation cross browser test cases in parallel and with maximum efficiency.
QAT Framework also has a very handy page object model, which turns automated tests easier to maintain vs record & playback frameworks.
Compare QAT with other available frameworks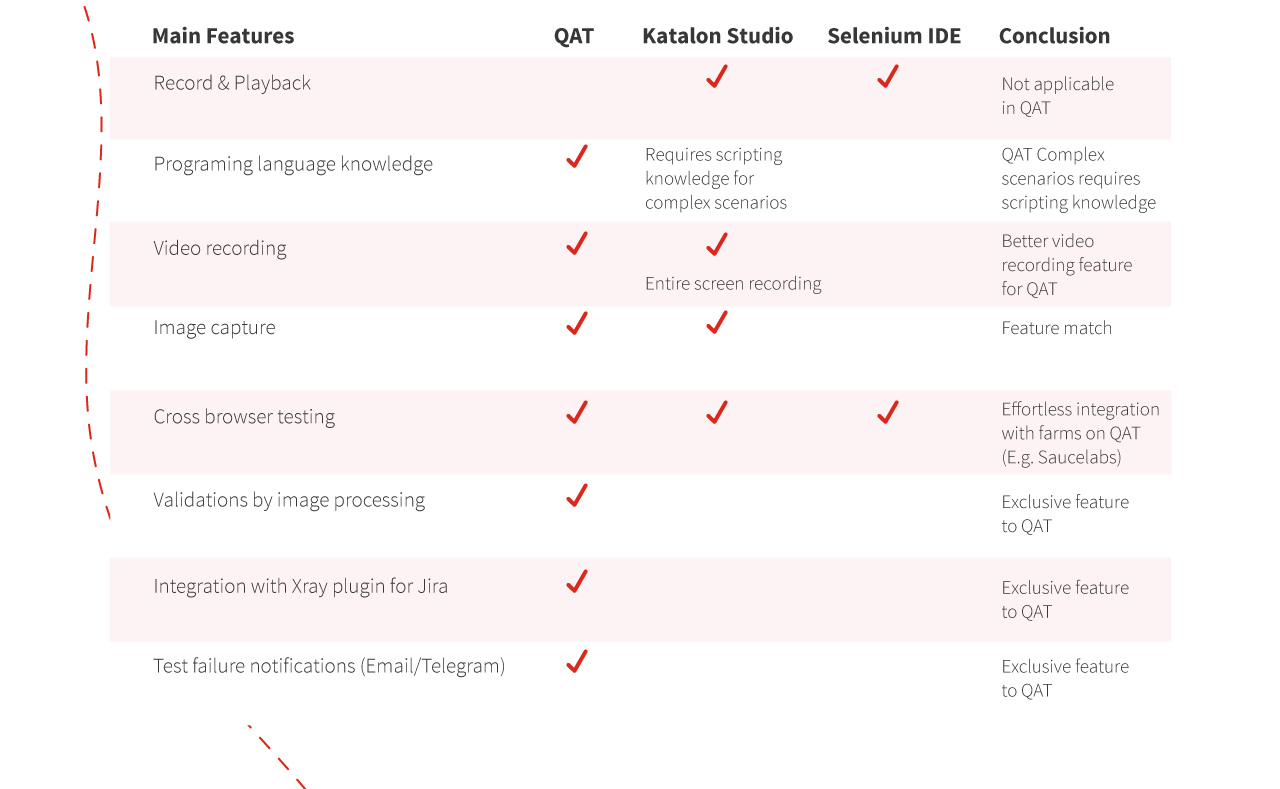 QAToolkit VS Enterprise Version (BPA)



QAT Framework is probably the best Open Source quality assurance tool for complex systems, available on the market.
An Enterprise version is also available to support your testings. If you are looking for a superior solution, market tested and implemented in clients, with more tests, advanced features, with easy analysis of results on dashboards, and more, BPA is the solution for your business.
Compare the open source version VS Enterprise version (BPA)

Looking for an Enterprise version of QA Toolkit, with real-time Dashboards, recording features and other advanced features?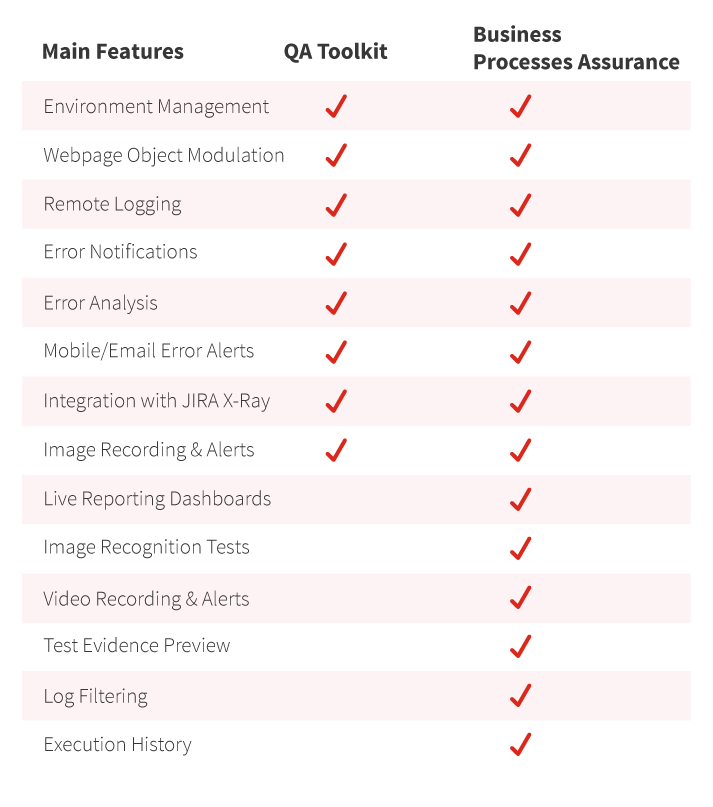 Download and try the open source version















We can help you get there, fast and before your competitors