Support your team with our experts
Readiness IT will advise and assist your teams, to achieve the results your business demand.
With team members with more than 20 years of experience and working in projects worldwide, we will support and guide your business digital journey, remotely, onsite or nearshore.

Experience & Processes
Brand creation, design, usability tests and functions proposal, to create products or solutions that provide meaningful and relevant experiences to your users.
more information >

Ordering & Catalog Management
Support on the development of your order and catalog platform, to assist your products lifecycle from offer creation to fulfillment.

Charging & Billing Management
Design and management of complex functions and protocols to support innovative ways for charging, accounting, and billing mechanisms.

Quality Automation Assurance & Deploy
Develop and test your systems to create a superior experience for your customers or business, to ensure an efficient and effective deployment.
more information >

Enterprise Architecture
Define the structure and operation of your organization in order to effectively achieve its current and future objectives.

Integration, Orchestration & Automation
Management of business methodologies over all risks and opportunities, metrics, and interdependence among projects within your organization.

Customer Relationship Manager
Design, development and test of CRM solutions using industry suites. Redefine customer engagement, relationship & support, through an intuitive 360° portal to customer's profile

AI / Blockchain
Design, development and test of solutions based on smart contracts and Apps for public and private (permissioned) Ethereum-based blockchains.

Outsystems - Low code Platform
Development of all kind of enterprise, mobile or web apps, that easily integrate with existing systems. Use of Outsystems technology for fast development and deploy but with the flexibility to add custom code if needed.

E-Commerce
Development of business e-commerce and payments strategy, for B2C and B2B business models, assuring the correct transaction of goods and services.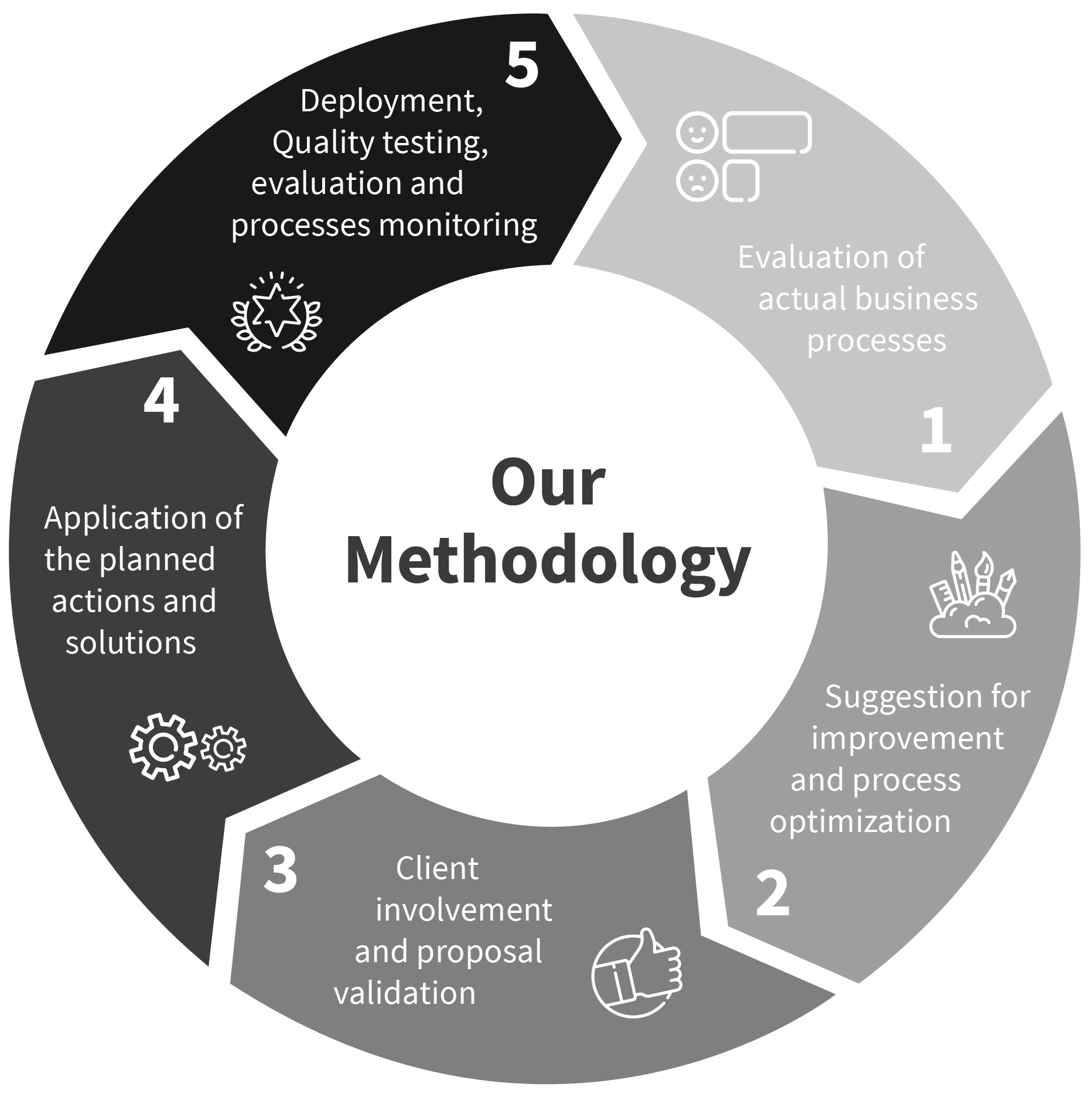 Work at Readiness IT and join a young and highly motivated team, working in projects all around the world.
With offices in Portugal, Chile and New Zealand, we are looking for new people to help us revolutionize digital business and customer experience.
Experienced people or recent graduates from university, there is place for everyone in Readiness IT.