For years Readiness IT supports companies to succeed at their business. Here you can see some of the projects we have been working on, what challenges our teams had to face, what strategies and methodologies were used, but specially the solutions we have created to solve them.
See how companies like yours have achieved extraordinary results. Because for us, a satisfied client is the best strategy of all.
Use Case – Omnichannel Business Solution – in Chile & Peru
Challenge
Improve attendance instore, reduce waiting times, decrease training costs and deliver clients a better experience online & offline.
Method
Assessment on the company processes and analysis of steps needed to perform every customer requests. Interviews to call center operators, observations in stores, customer behavior analysis.
Results
With the collected information, ideal steps for each customer request was planned and a new frontend & backend application has been developed and implemented. Assistants can now attend customers in a seamless way, having access to a 360 view of the customer and to the current catalog with all the available products and services. Services subscriptions that used to take 14 minutes to solve can now be made in 45 seconds or less.
Use Case – Door 2 Door – in Colombia
Challenge
Create a solution for a telecom company, to support door to door sales, facilitate the sales process and to reduce the necessity of opening new stores in remote locations.
Method
Visits to client offices in order to analyze sales processes, software in use and to collect information from client's team. A plan to develop a mobile solution was made, an inventory of necessary features was defined and a blueprint to guarantee that it could fit on a mobile device and that was easy to be used on the go.
Results
We developed a mobile sale platform that assistants can easily use on the go and allow a 360º view of the customer to be able to present the best offers.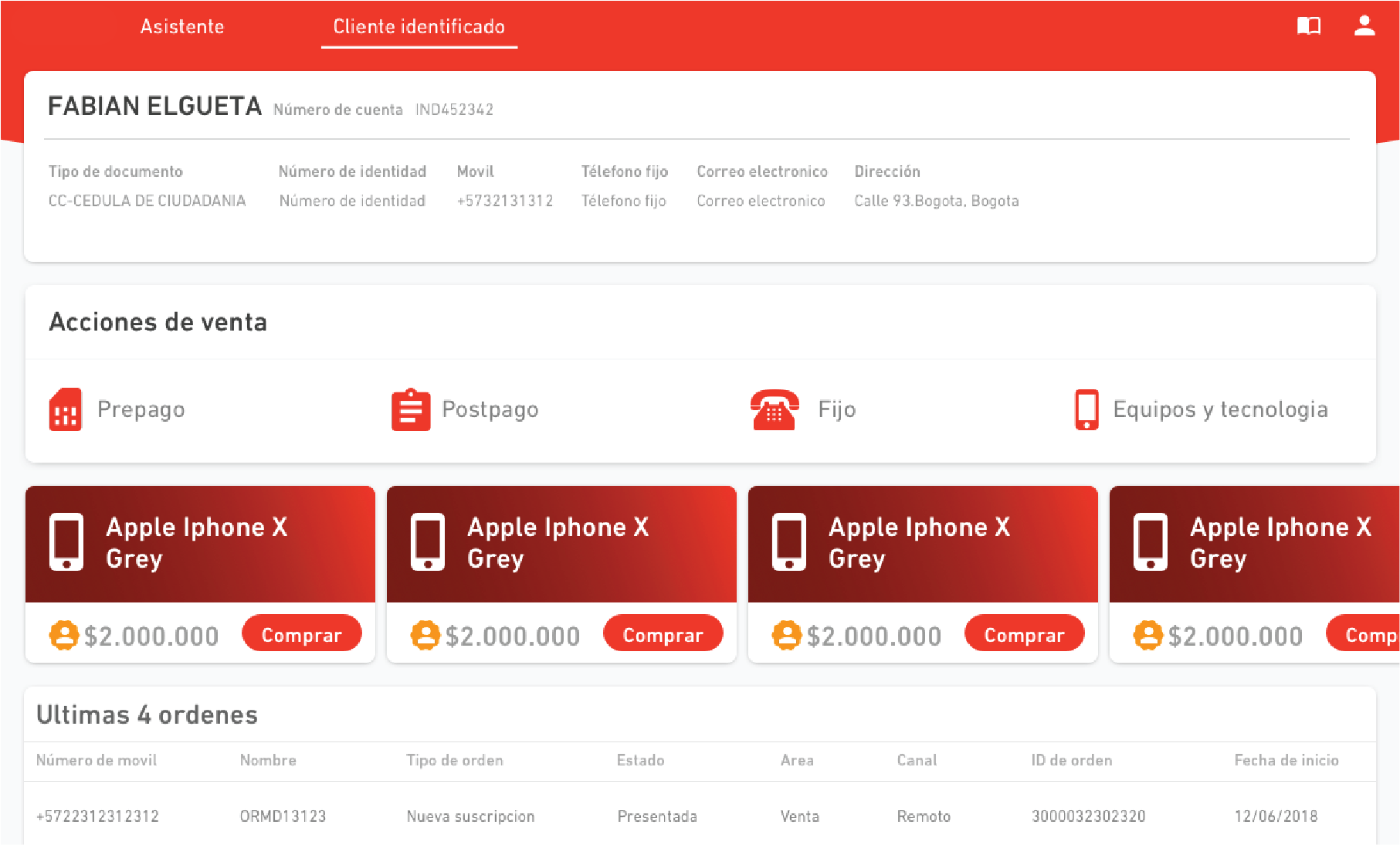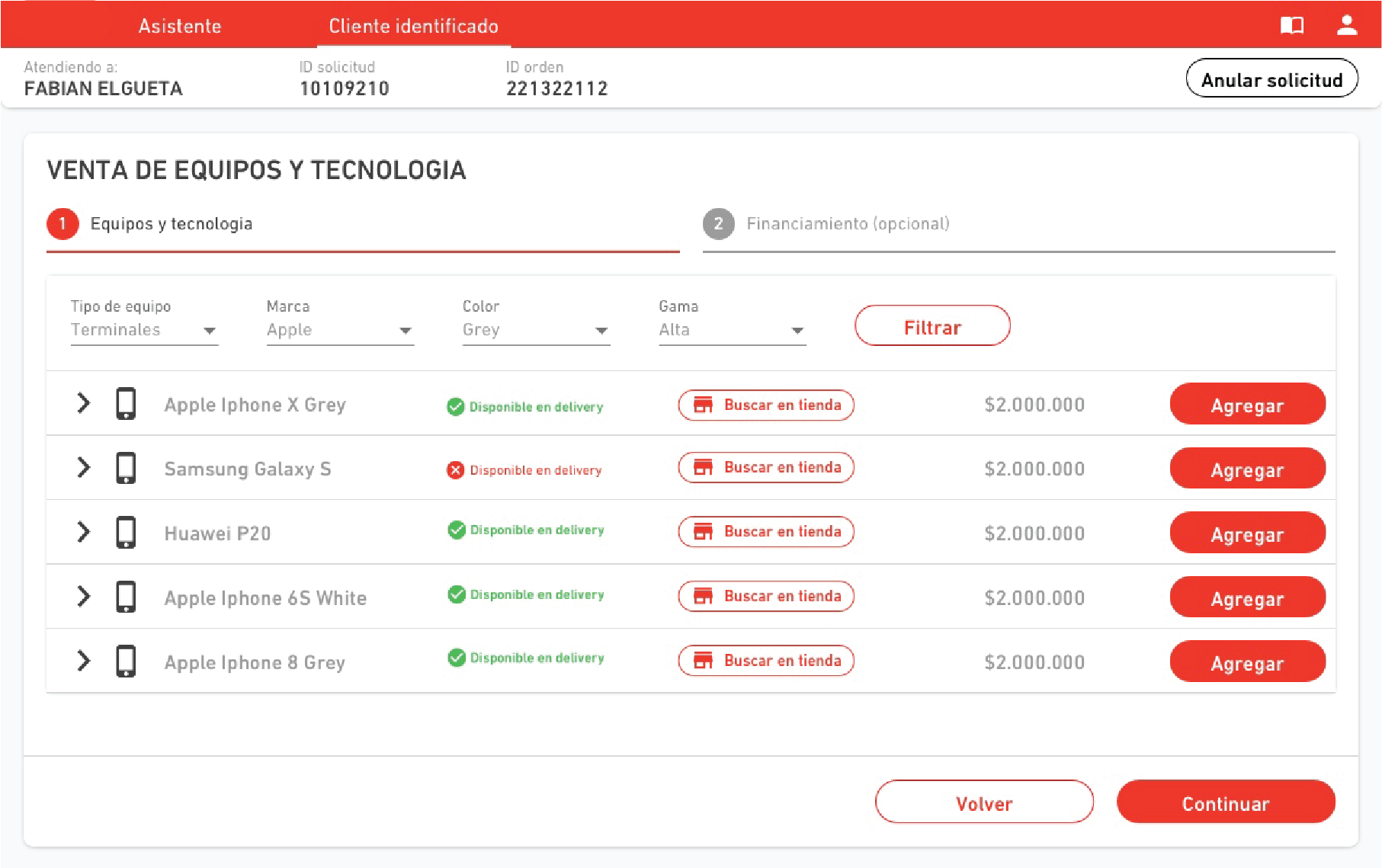 Use Case – Business Process Assurance – in Chile & Peru
Challenge
To provide a platform capable of showing in real time, the stability of the business processes in the company, as well as, results of performance and functional tests.
Method
Understanding of the quality assurance teams and how they guarantee that software's are bulletproof. Creation of an information architecture to support the huge amount of data produced and the definition of how to show it in a meaningful way. Wireframes and mockups production, creation of a personal skin for the company.
Results
We developed an easy to navigate and to analyze data software where everyone can quickly see the state of the system, what is working, what is failing, why it´s failing. The end project went so well that became the base for a new company product.