Revolutionizing the retail sector with innovative digital solutions
Retail Services and Solutions
At the forefront of retail innovation, we revolutionize the shopping experience through cutting-edge digital technologies. Our innovative solutions seamlessly integrate with your retail operations, empowering you to optimize processes, enhance customer engagement, and drive business growth.
eCommerce Apps
Apps that provide personalized product recommendations, real-time inventory updates, loyalty program integration, secure payment processing, QR code scanning, in-app promotions, and many more
Business Process Automation
Modernize your retail operations, including workflow automation, logistics, data management and business process optimization with solutions tailored to your business needs.
Omnichannel and Multichannel
Deliver a unified shopping experience across all channels and engage with customers on their preferred platforms, from online marketplaces to social media to physical stores. Create a consistent brand experience that drives customer loyalty and sales.
Employee Portal & Apps
Maximize the capabilities of your workforce with innovative tools to access real-time information and drive business success. Work more efficiently, boost productivity, reduce costs, and improve customer satisfaction.
Retail System Integration
Automate and orchestrate your core business processes with custom made applications.
Sales & Logistic Apps
Real-time visibility into business inventory, shipping, and order tracking, enabling you to make informed decisions and respond quickly to changing market demands.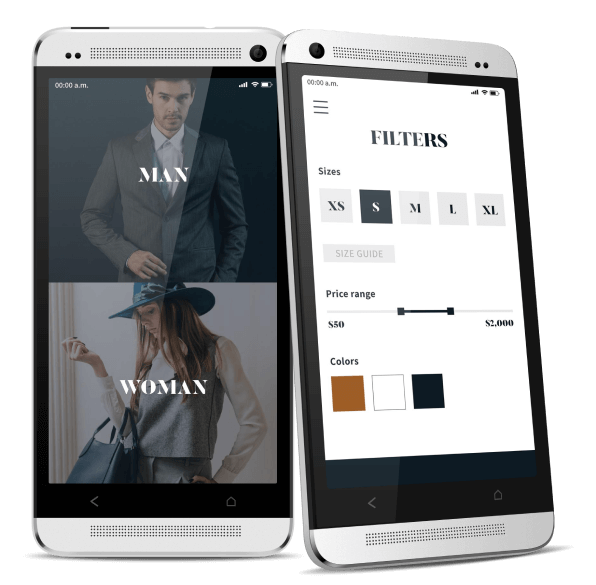 Experience retail agility through digital solutions
Transform your retail operations with unparalleled agility through our innovative low-code digital solutions. Custom-built and fine-tuned for the unique requirements of retail companies, our solutions empower you to streamline processes, enhance customer experiences, and gain a competitive edge.

How retail companies are
benefiting from low-code
Accelerated Application Development
Enable rapid development and deployment of retail applications, empowering retailers to quickly launch new digital solutions, online stores, and customer engagement tools.
E-commerce Enablement
Facilitate the development of e-commerce websites and applications, enabling retailers to establish a strong online presence, opening up new revenue streams, expanding customer reach, and increasing sales.
Increased Efficiency
Modernizes retail processes, automates repetitive tasks, and reduces manual effort, increasing efficiency, allowing retailers to optimize operations, improving productivity, and delivering seamless shopping experience.
Flexibility and Agility
Provide retailers with the flexibility to adapt to evolving market trends, consumer demands, and industry disruptions. Retailers can easily customize and modify applications to address changing business needs.
Enhanced Customer Experience
Create intuitive and user-friendly applications, resulting in an improved customer experience. Retailers can offer personalized shopping experiences, streamlined checkout processes, and real-time customer support.
Seamless Integration
Integrate with various retail systems, such as inventory management, point-of-sale (POS), and customer relationship management (CRM) systems. This integration ensures data accuracy, enables omnichannel experiences, and facilitates efficient order fulfillment.
Innovation and Experimentation
Encourage innovation within the retail industry by enabling rapid prototyping, testing, and iteration. Retailers can experiment with new ideas, launch innovative features, and enhance the overall shopping experience.
Scalability
It offers scalability, allowing retailers to scale applications as their business grows. This scalability ensures that digital solutions can handle increased website traffic, product catalogs, and customer volumes.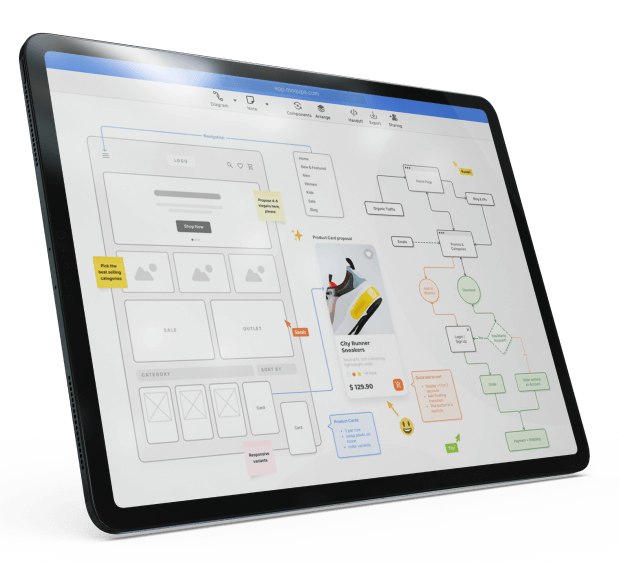 Meeting regulatory compliance demands in the retail sector
Retailers need to comply with various regulatory and legal requirements to ensure ethical business practices, protect consumer rights, and maintain industry standards. All our digital solutions are meticulously developed and aligned with the compliance needs of the industry. From data protection and privacy regulations to consumer protection laws and intellectual property rights, we prioritize compliance at every step of solution development.
Trusted by leading companies and across multiple industries
We had the opportunity of serving diverse +30 clients across multiple industries, including telecommunications, healthcare, insurance, consumer goods, and many more. Our clients include some of the most reputable brands and are building long-term partnerships based on mutual trust and success.
Certified experts at
your service
Readiness IT is proud to have a team of +100 certified low-code experts who can help businesses build custom applications with speed, agility, and cost-effectiveness.
As a trusted partner in low-code platform development, we work with leading providers such as OutSystems, Appian, and Microsoft Apps to deliver solutions that meet the unique needs of our clients.
With Readiness IT, you can rest assured that you have a partner with the skills and experience to help you realize your digital transformation goals.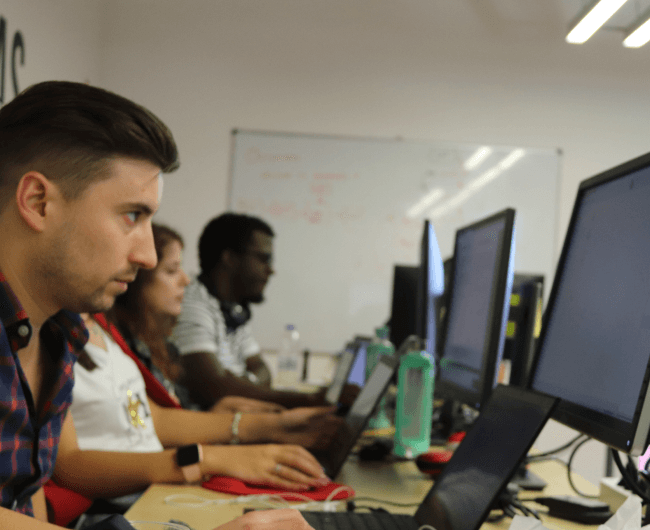 Get in touch, download a

use case

, and get a

free guide

about low-code
Take the first step towards accelerating your digital transformation today and request a free guide about low-code technologies, our projects, services, implemented use cases, and more. And if needed, our team of experts will be happy to answer any questions you may have and provide you with the information you need to make an informed decision.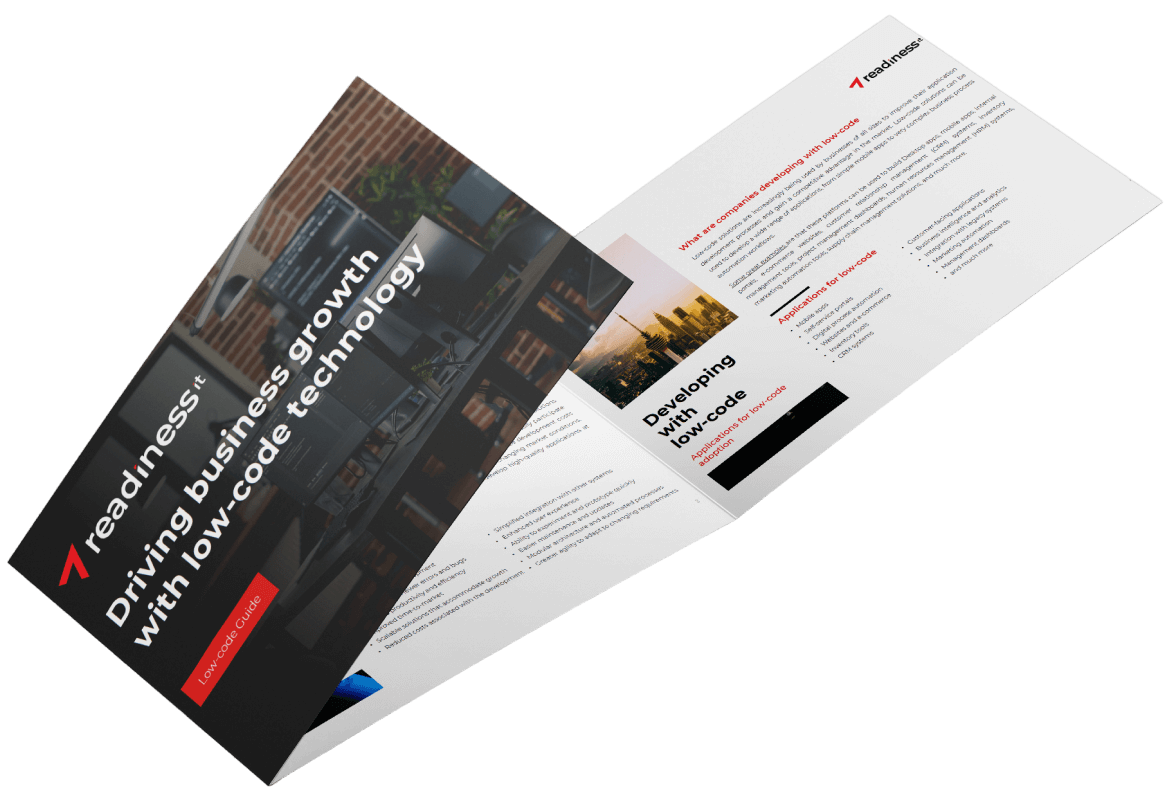 Get in touch by filling out this form.