Deploy new business models and explore the full potential of 5G
Automate service lifecycle management, deliver better customer experiences and grow your revenue
Oracle Communications empowers Communications Service Providers (CSPs) in crafting innovative digital experiences and business models that leverage the potential of 5G. Through Oracle Communications Applications solutions, CSPs gain the ability to monetize services swiftly and create revenue streams through novel B2B/B2BX business models.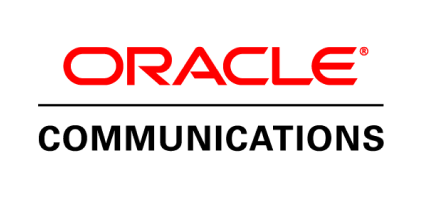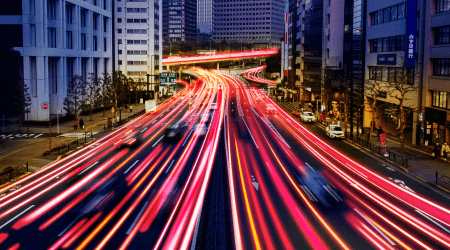 Oracle Communications solutions
Digital Experience Solutions
Enhance revenue growth through tailored customer experiences enabled by new personalized 5G services. Ensure unified and exceptional customer journeys across all digital channels, including marketing, sales and service, leading to positive and consistent buying interactions.
Launch solution
Launch new products and offers faster. Use predictive performance analytics to drive innovation by creating new offerings, optimizing existing ones, and phasing out outdated offerings.
Customer acquisition solution
Attract new customers, and foster brand loyalty with a solution designed for B2B & B2C and provide personalized omnichannel experiences across digital channels. Boost customer lifetime value, engagement and personalization.
Customer Care Solution
Offer a full 360-degree digital customer service. Implement a self-service customer care system that spans across billing, orders, offers, and subscriptions, facilitating interactions, reducing the cost of service and customer churn.
Buy solution
Ensure personalized purchasing experiences by enabling customers to complete transactions on their preferred channels. Let customers switch channels, making the buying process convenient and consistent.
5G Monetization Solutions
Establish innovative business projects centered around network slicing, IoT, and emerging 5G applications, and monetize these services using an integrated app and infrastructure solution. Solutions that enable charging for the offered services, allowing seamless integration and streamlined management of billing and infrastructure components.
Charging solution
Unlock monetization opportunities at any scale by leveraging a converged charging system (CCS) seamlessly integrated with billing and TM Forum Open APIs. Monetize and expand new services and business models effectively, benefit from flexible billing options, ideal for complex offerings, and support partner settlements, making it perfect for B2B2X business models.
Billing solution
Manage billing operations using a cloud-native mediation, billing, and revenue management system. It offers a wide range of capabilities, allowing to seamlessly bill for various services, generate invoices, manage payments, subscriptions, collections, receivables, and settlements. Adapted to new service offerings and business models, including subscription billing, white label billing, and billing-on-behalf-of models.
Orchestration & Automation Solutions
Achieve operational unity through closed-loop automation, enabling the seamless automation of design, delivery, and lifecycle management for fixed, pre-5G, and 5G-era mobile and digital services. Enhance service agility, minimize operational expenditures (OpEx), and effectively handle complexity by leveraging closed-loop automation capabilities.
Service Orchestration solution
Get the power of dynamic orchestration workflows and enable multivendor slice orchestration. Seamlessly orchestrate end-to-end network slices using a comprehensive, multilayered solution equipped with prebuilt capabilities such as CSMF (Communication Service Management Function), NSMF (Network Slice Management Function), and NSSMF (Network Slice Subnet Management Function). Get ready for the 5G era with a scalable and dynamic orchestration platform.
Network inventory solution
Gain a comprehensive end-to-end perspective of your network and services. This powerful solution facilitates the automation of fulfillment, assurance, and orchestration processes for fixed, pre-5G, and 5G-era mobile and digital services. By offering customers an end-to-end view of the network and services, it enables the seamless automation of fulfillment, assurance, and orchestration for fixed, mobile, and digital services.
A comprehensive customer relationship management (CRM) software solution designed to help businesses effectively manage and nurture their customer relationships. With a wide range of features and capabilities, Siebel CRM enables organizations to streamline sales, marketing, and service operations while enhancing customer experiences.
Quote and order lifecycle management
Loyalty, Email and Web marketing
Product and catalog management
Campaign management
Partner relationship management
Sales forecasting
E-commerce
Customer portals
Marketing resource management
Contact Center & Help Desk
Aligned with ODA, Open APIs
and TM Forum certified SID
Oracle Solutions for Communications are aligned with the Open Digital Architecture (ODA), allowing IT, network and business units to collaborate closely, Open APIs facilitate easy integration and reduce the risk of vendor lock-in and TM Forum certified pricing design enables business users to rapidly configure new offers using intuitive, web-based navigation workflows.

Our certified Oracle
professionals

Readiness IT, as an official partner of Oracle, brings extensive experience in implementing Oracle Solutions. With a team of certified professionals, we have successfully deployed projects worldwide. Leveraging Oracle's solutions for Telecom, we enable Communication Service Providers (CSPs) to unlock the full potential of 5G and develop new business models.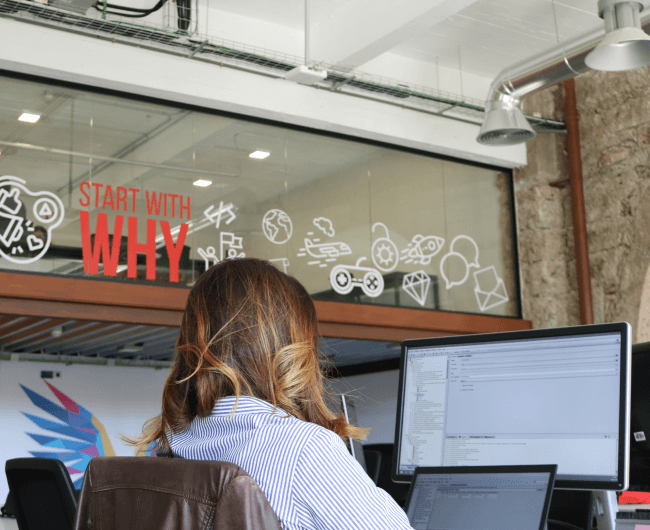 Oracle solution deployment experts
With our profound expertise in the Oracle ecosystem, our team of skilled professionals excels in seamlessly integrating and optimizing Oracle solutions. Leveraging our extensive knowledge and experience, we have successfully deployed Oracle solutions in multiple CSPs, enabling telecom companies to unleash the full potential of this powerful technology stack.
Get in touch and
learn more

about our work with Oracle
Our team of experts will be happy to answer any questions you may have and provide you with the information you need to make an informed decision.
Get in touch by filling out this form.