A TRUSTED SALES & DELIVERY PARTNER
Create and deploy application 5x faster with OutSystems
Empowering enterprises with agile and rapid application development
OutSystems is a low-code platform that enables businesses to develop custom applications quickly and easily, that can transform your digital capabilities by reducing development time, increasing speed to market, and improving customer experiences. As a service partner of OutSystems, Readiness IT has extensive experience and expertise in developing scalable and secure applications on this low-code platform, delivering innovative solutions that meet your unique business needs.
The best low-code
solution for any industry
OutSystems is a versatile low-code platform that can be used to build solutions in any industry. At Readiness IT we have experience working with clients in a wide range of business sectors, from Telecommunications, Healthcare, Finance, Retail and Insurance. Our OutSystems team have the expertise to understand the unique challenges and requirements of each industry and can develop customized solutions that meet industries specific needs.
Multiple digital projects
developed with OutSystems
With OutSystems platform, you can develop various types of applications, such as web and mobile applications, enterprise systems, e-commerce platforms, and customer-facing applications. The platform provides a wide range of features and functionalities, including drag-and-drop UI development, seamless integration with external systems, and rapid deployment, allowing you to build custom applications to your specific business needs, without the hard work of traditional coding methods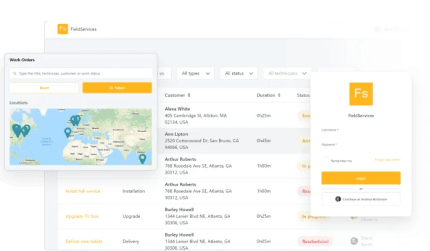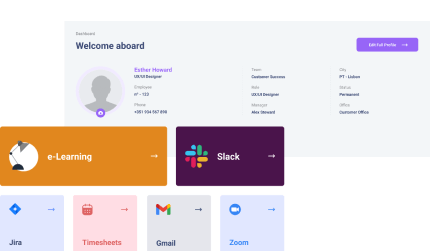 Customer Self-Service Portals
Readiness IT clients and our
successful projects
We have supported clients to achieve their digital transformation goals through the development of custom applications on the OutSystems platform. Our portfolio includes successful projects in areas such Telecommunication, Healthcare, Insurance and Financial, Manufacturing, Human-Resources and more. By leveraging OutSystems' power-full low-code platform, we have delivered innovative solutions that have modernized business processes, enhanced customer experiences, and increased operational efficiency in our clients.
Our certified
OutSystems professionals
At Readiness IT we have a team of almost 100 OutSystems certified professionals, who are dedicated to delivering high-quality solutions to our clients. Our team has extensive experience in using the OutSystems platform to build complex and scalable applications, and they possess a deep understanding of the platform's capabilities. Our commitment to training and certification ensures that we remain at the forefront of the latest OutSystems technology and trends. When you partner with Readiness IT you can trust that you are working with experts who will help you achieve your digital transformation goals.
Our team OutSystems certifications
Associate
Traditional Web
Professional
Traditional Web

Expert
Traditional Web

Associate
Reactive Developer

Associate
Tech Lead

Associate
Developer (ODC)

Architecture
Specialist

Delivery
Specialist

Front-End
Specialist
Mobile
Developer Specialist

Ready to work globally from multiple locations
Regardless of your location in the globe, Readiness IT has worldwide teams to support you, located in Europe (Portugal, Serbia), Central & South America (Mexico, Colombia, Brazil, Peru, Chile, Paraguay), and Asia-Pacific (India). We have a truly global presence that enables us to deliver personalized solutions that meet our clients unique needs.
CENTRAL & SOUTH AMERICA
Mexico, Colombia, Brazil,
Peru, Chile, Paraguay
Get in touch and get a
free insight

about OutSystems
Take the first step towards accelerating your digital transformation today and request a detailed presentation about OutSystems, our projects, services, implemented use cases, and more. Our team of experts will be happy to answer any questions you may have and provide you with the information you need to make an informed decision.
Get in touch, by filling out this form.