A trusted Salesforce partner & integrator
Drive efficiency and customer
satisfaction with a catalog-driven BSS
Empower your CSP with a
catalog-driven Digital BSS
Experience the power of Salesforce Communications Cloud, the ultimate solution for B2C, B2B, and wholesale communications service providers (CSPs) transitioning to a catalog-driven digital BSS. A purpose-built platform that offers industry-specific functionality, empowering service providers to quickly adapt to evolving customer expectations. Drive faster time to value and achieve organizational unity, seamlessly integrating marketing, retail channels, customer care, and operations
Solution main benefits &
capabilities
Deliver perfect orders with a catalog-driven order manager
Simplify product management and fulfillment
Support of MACD processes (move, add, change, disconnect)
Automate and digitize the entire contract lifecycle
Simplify B2C subscriber onboarding
Automate large B2B transaction quoting
High-performing ordering APIs
CSP partners can manage customer accounts
Create omnichannel-guided user experiences
Out-of-the-box, customizable, built on the platform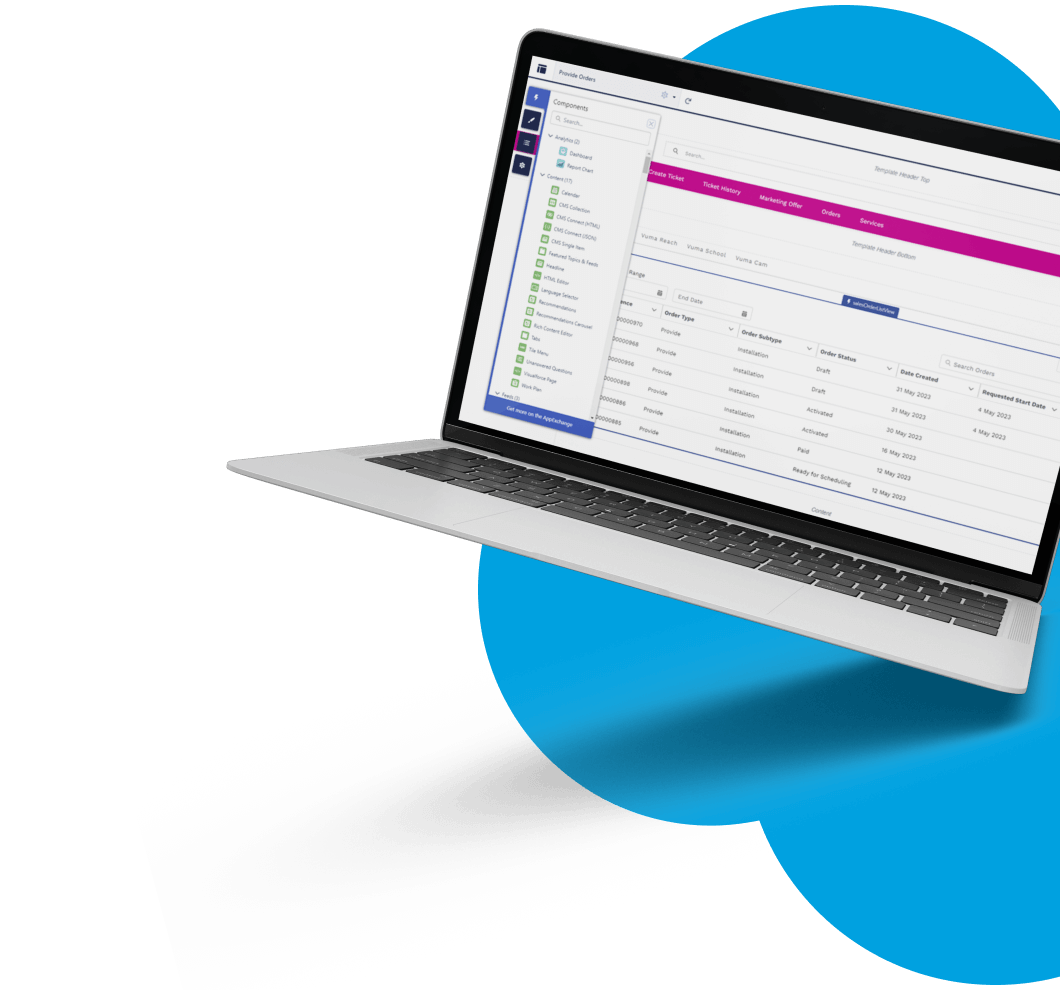 Communications Cloud,
designed exclusively for CSPs
Seamlessly transition to a catalog-driven digital BSS and experience the power of rapid adaptation to changing customer expectations. Unify every aspect of your organization, from marketing to retail channels, customer care to operations, with this platform, tailored specifically for communications service providers (CSPs).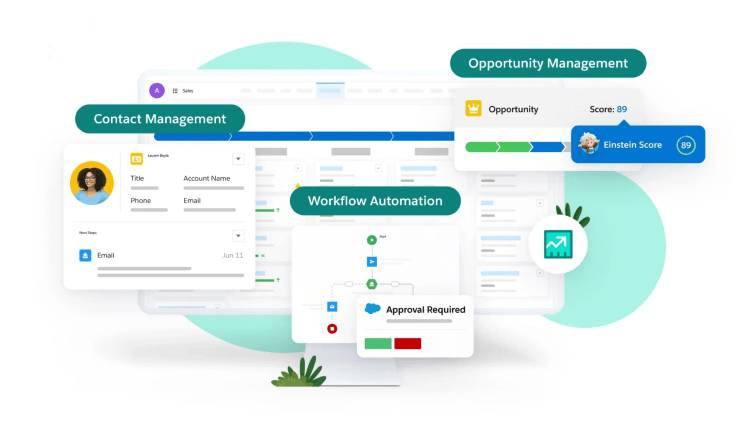 Discover Communications
Cloud support areas
Experience the full potential of Communications Cloud as it unlocks a world of possibilities with its robust and extensive feature set. Designed to revolutionize the communications business, Communications Cloud empowers you to go beyond the ordinary and embrace extraordinary transformation
Enterprise Product Catalog
Unify catalog for seamless product management and order fulfillment.
Industries CPQ
Support MACD processes, multisite quote and order captures, and real-time changes.
Digital Process Automation
Leverage specialized automation capabilities to enhance productivity in communications workflows.
Contact Center for Communications
Deliver exceptional customer service using prebuilt processes and a purpose-built platform.
B2B and B2C Order Management
Drive customer satisfaction by delivering perfect orders through a catalog-driven order management system.
Enterprise Sales Management
Implementing preconfigured models, processes, and templates to automate and optimize large B2B transaction quoting.
Readiness IT clients and our successful projects
We have successfully supported numerous clients in their digital transformation journeys with Salesforce Communications Cloud. Our skilled team excels in system integration, automating business processes, optimizing workflows, and delivering cutting-edge solutions for B2C, B2B, and wholesale. By enhancing customer experiences and improving operational efficiency, we empower our clients to achieve sustainable growth and stay ahead of the competition.
Certified Salesforce
professionals
Our team of certified experts specializes in Salesforce Communications Cloud. With vast experience in successful projects for multiple clients, our team brings deep knowledge of the Salesforce ecosystem to every digital project. Our customer-centric approach allows us to design, customize, and optimize this Salesforce solution according to each client's unique requirements. Trust us as your partner and benefit from our expertise, commitment to excellence, and proven track record of delivering exceptional results.
Salesforce team certifications
Associate
Administrator

Associate
Platform App Builder

Associate
Platform Developer I

Salesforce Certified
Associate

Salesforce Certified
Administrator

Salesforce Certified
Industries CPQ Dev.

Salesforce Certified
OmniStudio Dev.
Salesforce Certified
Platform App Builder
Salesforce Certified
Platform App Dev. I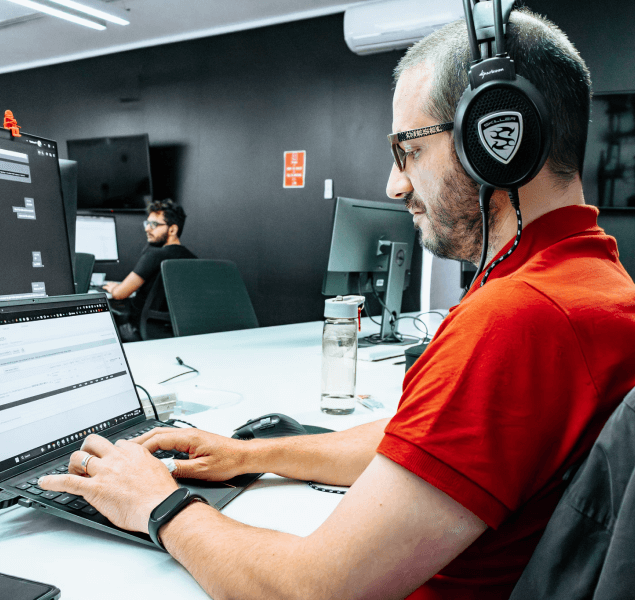 Get in touch and
learn more

about our work with Salesforce Communications Cloud
Our team of experts will be happy to answer any questions you may have and provide you with the information you need to make an informed decision.
Get in touch by filling out this form.