Digital innovation for
a changing world
Established as a Digital Accelerator, Readiness IT has been driving transformative change for clients since its inception in 2015. With a profound commitment to digital innovation, we have revolutionized businesses across diverse industries such as telecommunications, healthcare, insurance, finance, and retail, propelling them towards business success
Our mission is to accelerate digital innovation & integration, through technology, always having in mind our values which are based on transparency, sharing, and commitment.
Projects developed worlwidde
Learn more about our extraordinary journey of innovation and success
2015
Readiness IT was founded in Porto with a mission to accelerate digital projects for international clients in Telecom, leveraging the cutting-edge Ericsson technological stack. In the same year, we expanded our operations by establishing our Center of Excellence in Fundão, located in Beira Interior. This center is our training base to empower new employees to excel in their roles.
2016
Readiness IT embarks on its South American venture with the inauguration of a new office in Santiago, Chile. This strategic expansion marks the beginning of our operations in the region, propelling us towards new markets and enabling us to explore new endeavors with clients across South America.
2017
As part of our global expansion, the company inaugurate a new office in Auckland, New Zealand, further strengthening our presence and commitment to providing support to our clients in the region. Readiness IT attains the prestigious TMForum certification, empowering us to leverage industry-leading practices and standards and enabling us to deliver the best Telecom solutions and services to clients.
2018
A new partnership with Oracle is accomplished, signaling a new era of collaboration and innovation. This strategic alliance sets the stage for remarkable advancements in our clients and pushing the boundaries of technological possibilities and revolutionizing the way enterprises operate. We also embark on our largest Telco Project to date in a multi-country operator on Latin America.
2019
We signed a significant partnership with OutSystems, signaling the beginning of Low-code development, unlocking the potential for new innovative solutions. With the experience achieved in previous years and with different technological stacks, Readiness IT embraced other projects in the areas of Telecom, Healthcare, Insurance, Finance and Retail. Due to the increment in people, clients and projects, the company changed its headquarters to the vibrant Campanhã in Porto.
2020
New technological partnerships are established with Appian, Salesforce, AWS, and Kloudville and new offices were inaugurated in Lima - Peru, Mississauga - Canada, and Chicago - USA. Readiness IT is included in Deloitte's "Technology Fast 500" ranking, which contains the top-growing companies in Europe, the Middle East, and Africa (EMEA).
2021
We signed new partnerships with Blue Planet and OMNIX to solidify Readiness IT's leadership position in the dynamic markets of 5G and Internet-of-Things (IoT) and Cognitive AI. By joining forces with these industry powerhouses, we are now delivering cutting-edge solutions that shape the future of connectivity.
2022
A new office has been opened in Belgrade, Serbia, holding paramount importance as a strategic sales and pre-sales hub that empowers us to serve clients in Central Europe and the EMEA region with enhanced efficiency and effectiveness.
2023
Serbia office is the home to our newly implemented Center of Excellence, specialized in the OutSystems low-code platform. A new partnership is signed with Aria Systems to modernize the billing processes with cloud technology. Over time, Readiness IT has built a portfolio of clients that includes some of the most reputable Telco companies in the world, such as Altice, Entel, Millicom, Zain, Spark, Unitel, Telefónica, among others. The portfolio also extends to various other industries, including companies like Bepp, La Positiva, Betterfly, and more.
Notable mentions of Readiness IT in the media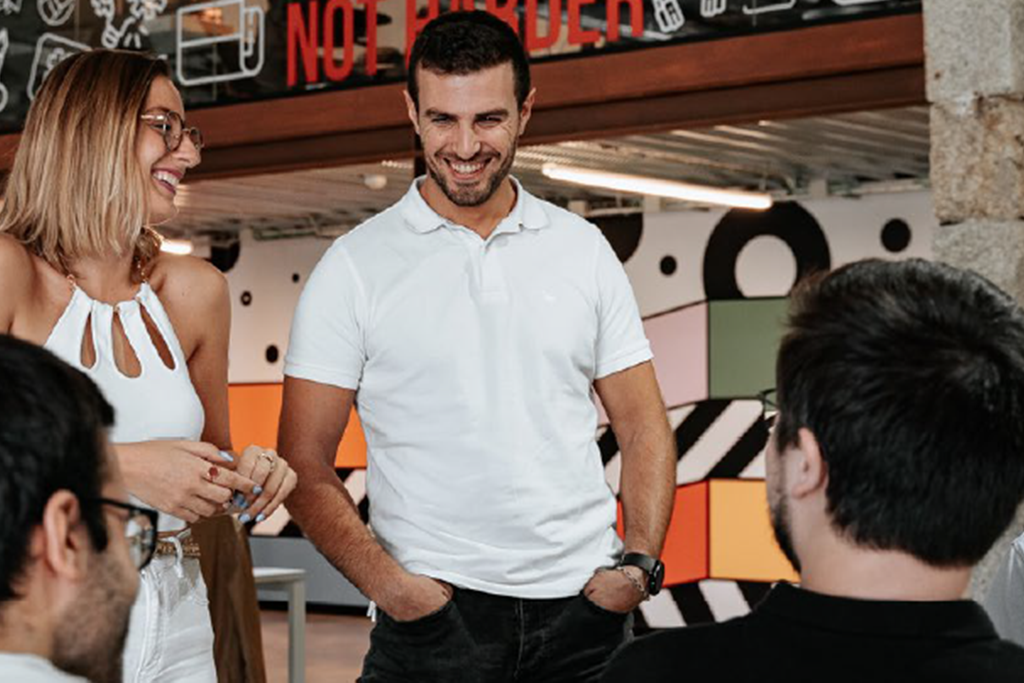 18. MAY 2023
Readiness IT responsible for digital acceleration in telecommunications
The Group RIT company has offices in Porto, Lisbon, Fundão, and six other countries. There are nine technological partners at a national and international level.
25. JAN 2023
Readiness IT steps into 2023 with a new brand, new strategy, and an aim to hire more talent
Between the visual change of logo, the opening of new offices in Europe, the inclusion of a new company in the group and the continued investment in young talent around the world, Readiness IT plans another successful year of new business and growth in the acceleration of digital transformation.
17. JAN 2023
Readiness IT will recruit 100 more IT "ninjas
In just over half a dozen years, the company has become a global colossus in digital transformation, with a turnover of 22 million euros and a network of 10 offices in eight countries, employing more than 500 "System Ninjas".
Read all the news about us